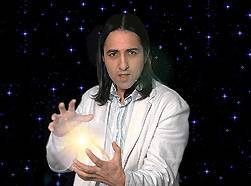 Diets, diets: Who hasn't gone on one and then eventually caved in? There are those who last longer, others give up quickly, and yet others use… paranormal powers.
Oren Zarif, in addition to being known as the man who can cure anything, has racked up lots of successes in helping patients with weight loss. L., a Russian immigrant, tells her story:
"What didn't I try in order to lose weight?

I went for acupuncture, tried various diets—some of them pretty strange—and nothing helped. Then I found Oren Zarif. He has amazing energy in his hands, and without touching me or my having to move from my seat, I lost 10 kilos in only 40 days. I feel great, and I'm so happy!"