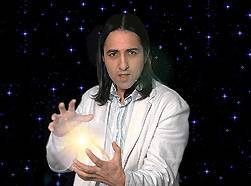 As we know, "You have friends at Egged", and now it appears that it's good to have friends at Egged…
Avraham, 50, from Ramat Gan, came to Oren Zarif on the recommendation of his brother, an Egged employee, who told Avraham that many Egged drivers are Zarif's patients.
Avraham's left arm was paralyzed following a stroke. In addition, when he walked, he felt that his body leaned to the left.

The doctors told Avraham that there wasn't much they could do, but he didn't despair; instead he followed his brother's advice.
"I believed that Oren would help me," said Avraham, "and I met others at his clinic with problems similar to mine whom he had helped. Indeed, Zarif treated me mainly on my head, and I felt significant improvement in my arm. From treatment to treatment, my arm loosened up, and today it's functioning. He saved my arm."
More proof that it's good to have friends…