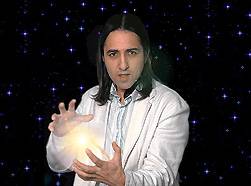 M, 20, regrets the day she got on the all-terrain vehicle; the decision cost her dearly: The ATV turned over, leaving M. seriously injured. Her spinal column sustained a blow, and her spinal cord was crushed.

M. was left paralyzed from the chest down, a T5 injury classification.
At this early age, M. was confined to a wheelchair; her mother supports her and is always by her side. Alongside conventional treatment, mother and daughter decided to visit Oren Zarif's clinic. Since then, says M., she's undergone a huge improvement.
"If it hadn't been for Oren, I would've lost hope long ago," she said. "Today I wouldn't trade him for anything. Since I've been in his care, with every passing week I feel changes for the better." Her mother nods her agreement. "Every week she comes home from her treatment relaxed and in a good mood," she said.
"With God's help," said M., "I believe that soon Oren will succeed in getting me to stand and I'll walk home from his clinic."